Game Light® + Net Protect® Combo
Game Light® + Net Protect® Combo
THE ULTIMATE UPGRADE
With the Game Light® and Net Protect® on your in-ground Mega Slam Hoop, you get a superior lighting system and the best loose-ball defense to keep your game going all day... and night. Both of these accessories fit any in-ground Mega Slam Hoop that uses a 12"x8", 8"x6", 6"x6" or 5"x5" main pole. (Patent pending.)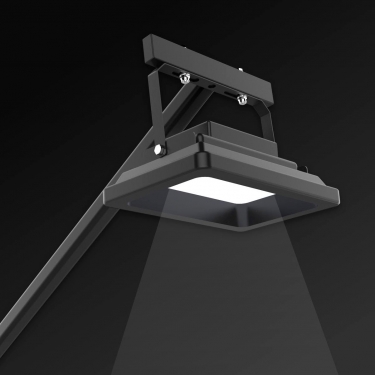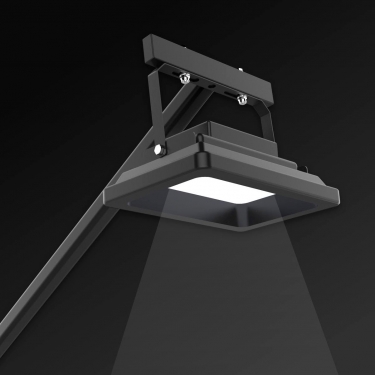 See every play clearly when you light up your court with brightness measured at over 12,000 lumens. LED net light runs cool and uses 90% less energy than halogen bulbs. No electrician required for assembly.  Only an exterior extension cord is needed.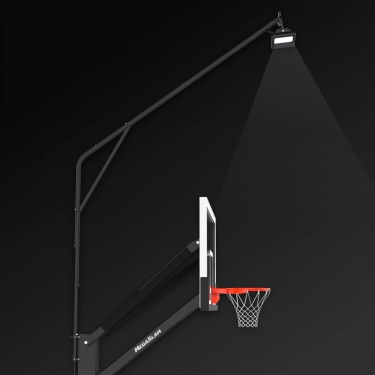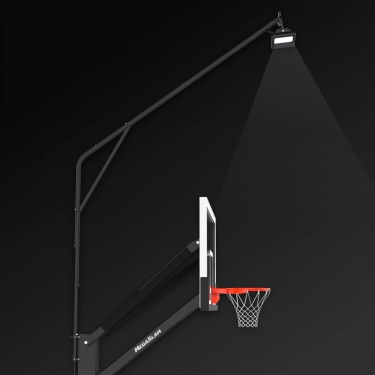 Our bright and compact single-light fixture is elevated 17' from the ground and puts the smallest amount of weight possible on your system, which reduces stress on the main pole and provides a more rigid playing experience. No shaking. No swaying.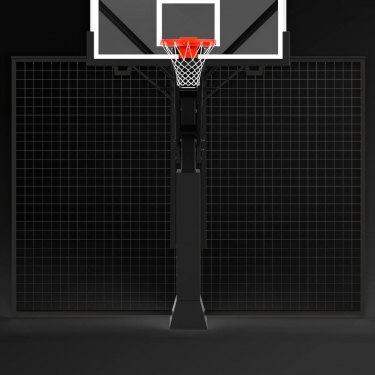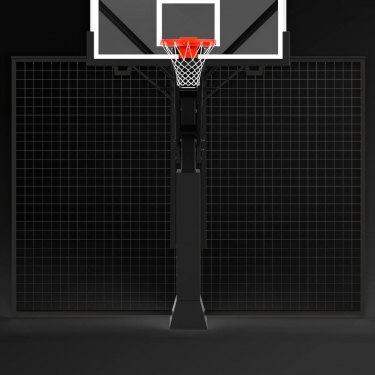 Maybe the best defender on the court, the Net Protect® spans 12ft wide, which is ample room to catch most missed shots and especially those of your tiny pros.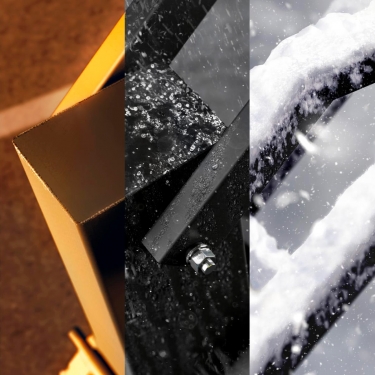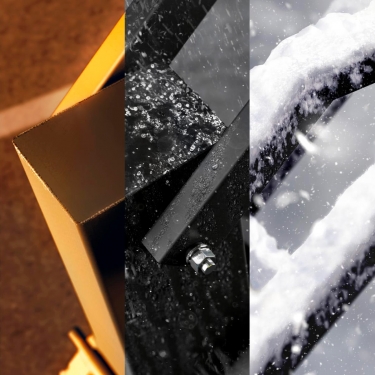 Built with tough steel frames and outdoor UV-rated nylon, the Game Light® & Net Protect® hold up through the scorching summers, rainy springs, and frozen winters.
What's included?
(1) LED 12K-Lumen Light Fixture
(1) Light connector & power cord
(1) Galvanized & powder-coated steel light pole assembly
(1) Massive UV-coated 12' wide net
(1) Galvanized steel and powder coated net assembly
Weather resistant mounting parts & hardware
Compatibility
This Game Light® + Net Protect® Combo works with these systems.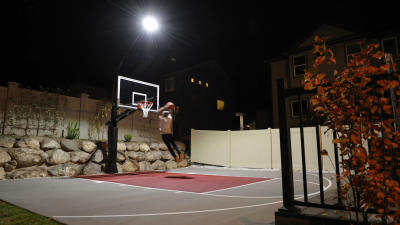 Review of a Mega Slam Game Light
"Easy install... Super impressed how well it lights up the court."
Incredibly bright lights the entire driveway
Lights Entire Playing Area, and then some
Better quality than I expected - hope bulb lasts a long time
wasn't sure if Mega Slam was right for us
but took the recommendation from a friend who reassured me it was the right choice. SHE is a BEAST! Can't be happier, from shipping to installation (their recommended guy) to performance. Opted for the light & net thankfully. I'm difficult to please and this product has me elated.